Day 3 – i kill fear
After the amazing Amanda Palmer event. I decided to trash my original merch display for my band  (I had just redone it!) and go with a FREE the Music type of approach a la Miss Amanda Fucking Palmer.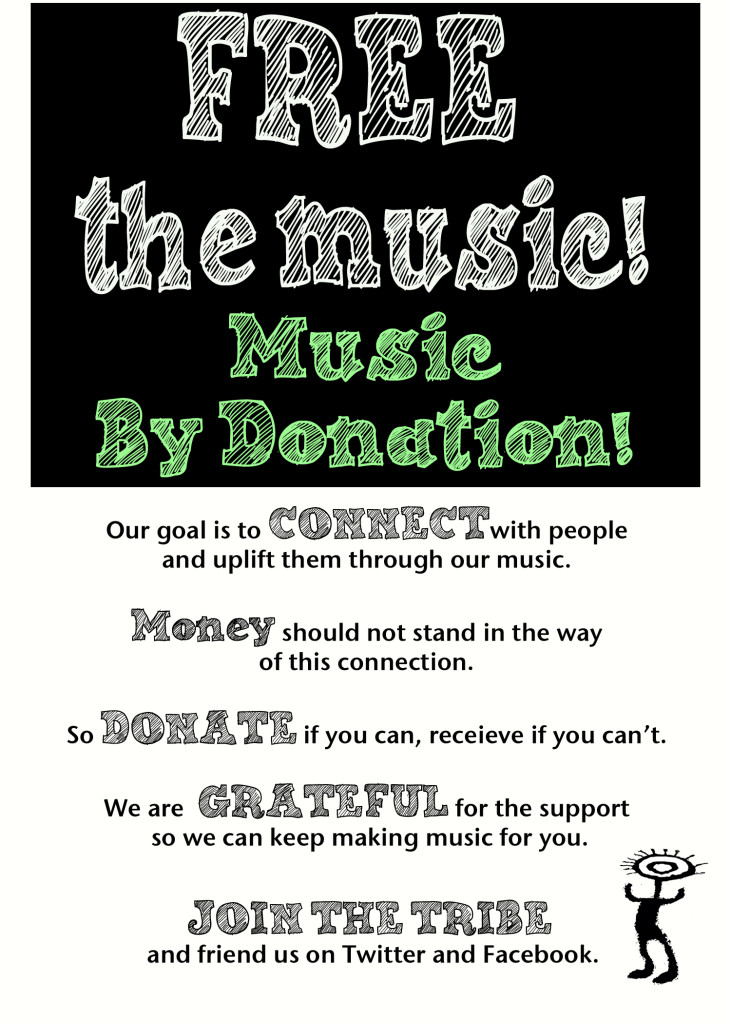 The gig was an amazing success! I felt a new openness in connecting with people and really tried to look into their eyes and see them. All of our CDs sold before we finished the first song and we scrambled to get more from the car. Our shirts sold too! We kept the music by donation and left prices on our other merch. It was really a high night and we got a lot of amazing feed back.
Here's an awesome shot that really shows the energy of the night, taken by my good friend Julie Jungerman. I'm really learning how to be more vulnerable and trusting of the public. Big step!