Interview: The Silent Comedy talk whiskey revival, Dave Mathews, Incubus and hot sauce
I went to see ZZ Ward in Tampa at The Ritz a couple of weeks ago. I was very excited to see her perform in person and was curious about the opening band The Silent Comedy that was doing this leg of the tour with her. Can I just say WOW?  They were utterly, holy amazing!  Their energy tangibly charged up the room by the first song. People were smiling and clapping and looking at each other incredulously by the 3rd song. Everyone was thinking: Why aren't these guys totally famous?
By the last song the audience felt connected like old comrade drinking buddies, raising our cups to God and the fleetingness of life and the joy of feeling music that is honest and unapologetic.

I was first in line at the merch table after the show and immediately asked the guys for an interview (after I bought a t-shirt and had them all sign my CD). Jeremiah responded enthusiastically  and gave me their card. The awesome interview with Joshua follows.
Interview June 20, 2013
i kill tv: You call your style of music "whiskey tent revival," these two worlds seem far apart at first. How did they come to merge together?
Joshua:
Well, I think that we are pretty interested in the duality of man. No one is all righteous, or all evil. Everyone is a mix of the altar boy and the whiskey swigger. Apart from that, it speaks to the feeling of the shows. There is quite a lot of whiskey drinking, on and off stage, and on our best nights, the crowd also undergoes something akin to a religious experience.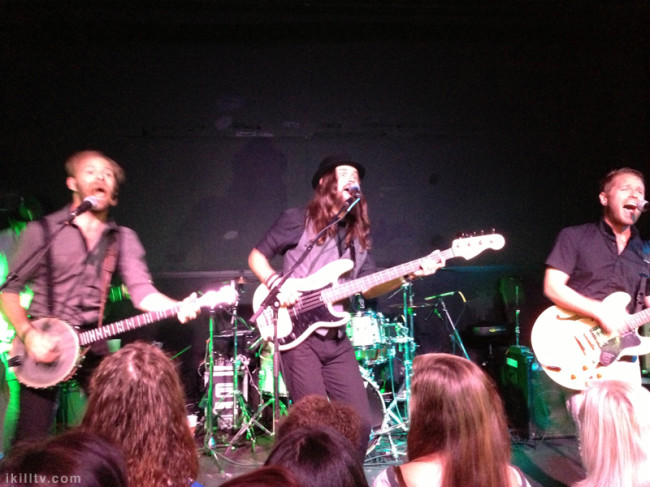 i kill tv: What was your understanding of creative energy as a child? How has this evolved into the music you play today?
Joshua:
I'm not sure that I had an understanding of creative energy as a child. Creativity was something that I was totally saturated with in my upbringing. My whole family is creative, and we were constantly surrounded by visual art, music, writing, etc. The energy came into it with make believe. I felt an incredible excitement and electricity around pretending with friends when I was a child. Looking back on it, that is very similar to the feeling of playing shows with a band. In a way, we are playing cowboys and indians every night. And it is still exciting.
i kill tv: How are the songs born into the band? When and where do you get your best song ideas? Who writes them?
Joshua:
My brother and I bring songs to each other in various stages of completion. We generally work on the ideas for a while until they have a bit more meat on their bones, then bring them to the band. Recently, that process has changed a bit. Jeremiah spends a lot of time fleshing out the songs in the studio. He'll often play all of the parts and make a recording that the rest of us can listen to and learn. Eventually, we get together and play it live to discover the life in the song.
I always get my best ideas when I am doing another activity. It used to be at school, but now the greatest ideas come when I am running around doing non-creative tasks. Doing something mundane activates the creative centers of my brain.
ikilltv: In the ten years of intense travel with your father from 1996 to 2006, what stands out in your mind as a single life altering incident/experience that occurred?
There were so many life altering experiences in the course of our travels. Generally, the life threatening experiences stand out from everything else for sure. I think all of our travels were the real life altering experience. It changed the course of our lives, and the way that my brother and I see the world. There is no going back from that, for better or worse.

i kill tv: What message are you trying to communicate with your music?
Joshua:
Hmmmmm… There isn't a single message. Each song carries its own message, and those messages can be unlocked by reading the words. Some are more obvious than others. Some are very opaque, and people seem to misunderstand them a lot. Subjective interpretation is one of the joys of art.
i kill tv: What warm up rituals do you have before a show? What is your favorite part about playing live? Are there any after the show rituals?
Joshua:
We generally stretch a little bit before the show. We talk through the set, and discuss how the room we are playing in will present challenges. When we have enough time, we do some singing to warm up our voices. Often, we don't have enough time for this, and just have to rush right on stage.
After the show, it is generally having some drinks amongst ourselves, or with friends or fans.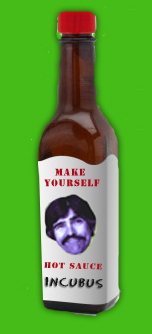 i kill tv: What is the one thing each of you must have on the road? What feels like home when you are on the road?
Joshua:
The road itself feels like home. The constant changing of environments and people is the place where I am most comfortable. Personally, I love the road. It is my favorite place to be.
There isn't really a thing that we must have. Although, we have taken to carrying our own hot sauce with us, so that we are never with out it. It's a lesson we learned from the guys in Incubus. We have a bottle of sriracha and Tapatio on hand at all times.
i kill tv: What was your worst gig? The best?
Joshua:
There have been many, many, bad shows over the years. It is extremely hard to narrow it down. Ultimately, probably a show we did years ago in Blackfoot Idaho. It is a very long story to explain why it was the worst, but it included a delusional club owner whose security guard was an enormous mentally challenged guy who may or may not have been a pseudo slave to the owner… It's a long story.
The best is also up for debate. I think playing Koko in London really stands out in our minds. It was an incredibly powerful, special, show. Also, playing shows in our hometown are always special to us.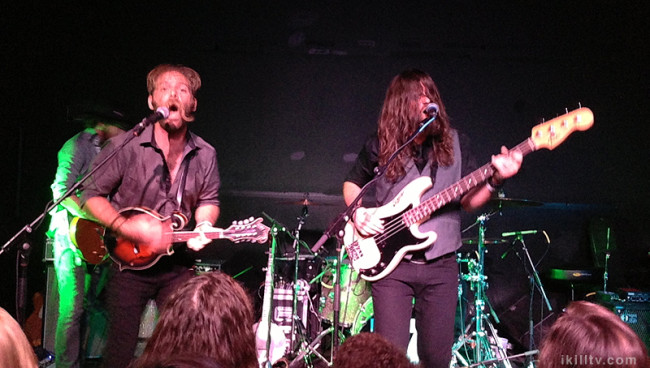 i kill tv: Having opened for such famed acts as The Dave Matthews Band, MGMT, Mumford and Sons, Edward Sharpe and the Magnetic Zeros,The Black Keys, Cold War Kids, Flogging Molly and many more, what have you learned from them that you can compare to the DIY style you have pursued so far? Will you sign to a major label?
Joshua:
We have been extremely privileged to play with some amazing bands, and I think we learn a little something from all of them. We owe a lot to Dave Matthews Band because we did a project with the violinist, Boyd Tinsley, and learned a lot. Boyd helped us unlock some improvisational creativity that we hadn't really accessed before. Another important lesson from those guys is how successful you can become without adhering to the formula that the industry likes to believe is necessary for pop success.
Almost every band in the world has a DIY history that is at the core of their story, so I don't think we will ever lose that. As for signing to a major label, I don't know if we can really say. Who knows what the future holds.
i kill tv: You've often gigged with your friends The Heavy, how did you meet and become friends? Do you collaborate musically?
Joshua:
We originally met through our managers. They thought we would make an interesting touring pair. As soon as we got on the road together, we realized that we love those guys. They challenge us musically, and are really down to earth people that we would also hang out with regardless of the music. That is a very important element on tour because the majority of the time you spend together has very little to do with music. You want to enjoy that people that you travel with, or it can be miserable. We enjoy them so much, that we really miss each other when we aren't on tour. It is a joyous reunion when we get back on the road together.
We have performed together on stage quite a bit during the tours, but haven't collaborated musically other than that. We would love to though, and have been discussing it.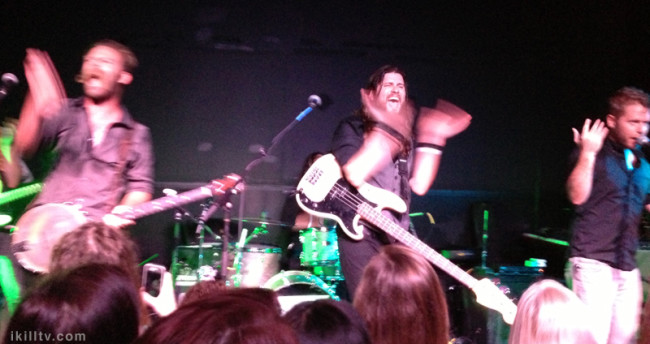 i kill tv: What is the new EP 'Friends Divide' about?
Joshua:
The title of the EP has to do with human nature. People will always let you down, betray you, and fall in and out of favor with the people around them. That is the nature of human interaction. We deal with that a lot in our lives as a band, so it seemed like a timely title for this project. This sentiment doesn't really dominate the songs on the EP, but it does describe a lot of experiences that we faced while writing and recording them.
How do I find The Silent Comedy?
Website: http://www.thesilentcomedy.com
Facebook: https://www.facebook.com/SilentComedyMusic
Twitter: https://twitter.com/_silentcomedy
Instagram: http://instagram.com/thesilentcomedy
iTunes: http://bit.ly/188J6VN
Sound Cloud: https://soundcloud.com/the-silent-comedy