Ok I've never really gotten into kale, but I've been hearing about how amazing it is just sautéed with garlic from everyone, so I looked online to find some recipes. I've been on Weight Watchers now since Christmas and have lost about 13 pounds. It's slow but steady for me. So, I'm always on the look out for satisfying low points meals.
This was so amazing I have to share it cause I could eat this shit every day! Seriously! You have to get the right kind of kale for it to be as good as what I had. I went to  Whole Foods and got the Lady Moon organic lacinato kale… see picture below.
Update! I tried regular kale this week because they were out if this kale and it totally tasted great! So it must be the recipe!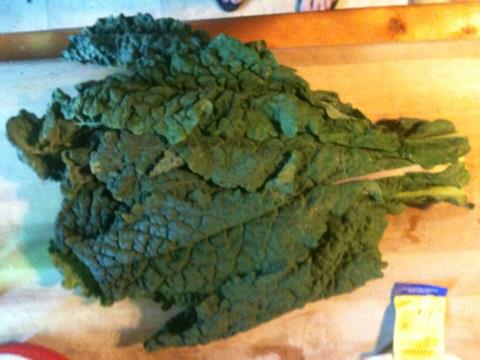 Here's the recipe I used: Continue reading "i kill fat! kale is dope!" »