day 4- Walking Dead…Can't turn it on.
On Monday I was so high from the weekend's events and my thoughts for this blog, that I couldn't bring myself to turn the t.v. on. Even though we said Monday was t.v. night! Walking Dead was just going to have to wait till I was ready! I blame my bandmates Lova and DeLaran for getting us hooked on Walking Dead! What a bunch of stalkers! Hahahah. See these amazing pictures of Waking Giants meets Walking Dead below when they stalked the cast through the backwoods of Georgia.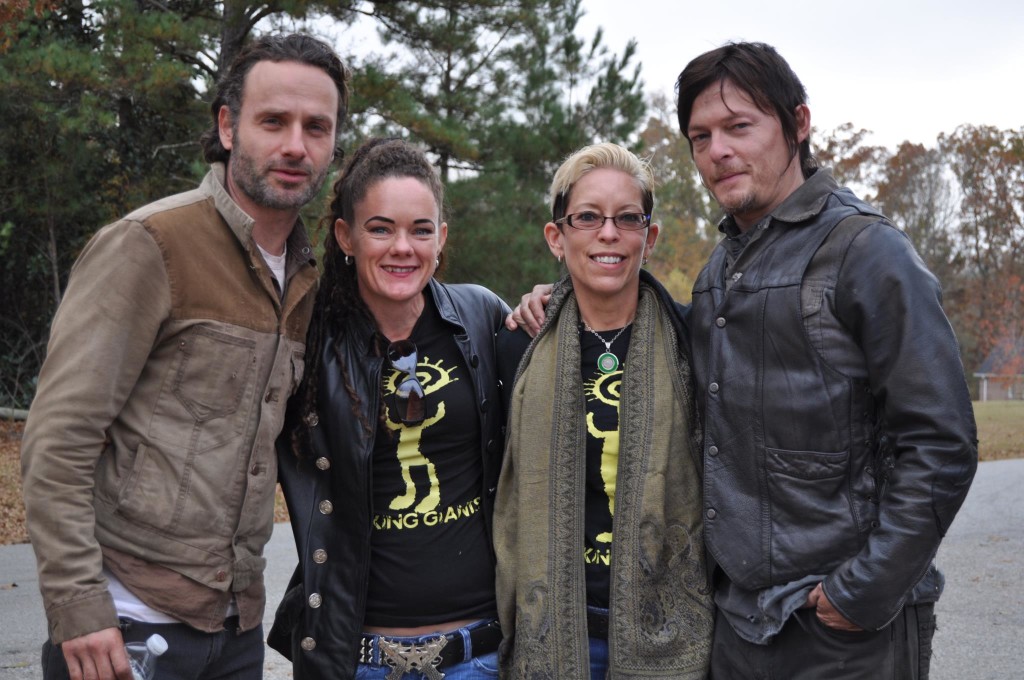 and Continue reading "day 4- Walking Dead…Can't turn it on." »
Day 3 – i kill fear
After the amazing Amanda Palmer event. I decided to trash my original merch display for my band  (I had just redone it!) and go with a FREE the Music type of approach a la Miss Amanda Fucking Palmer.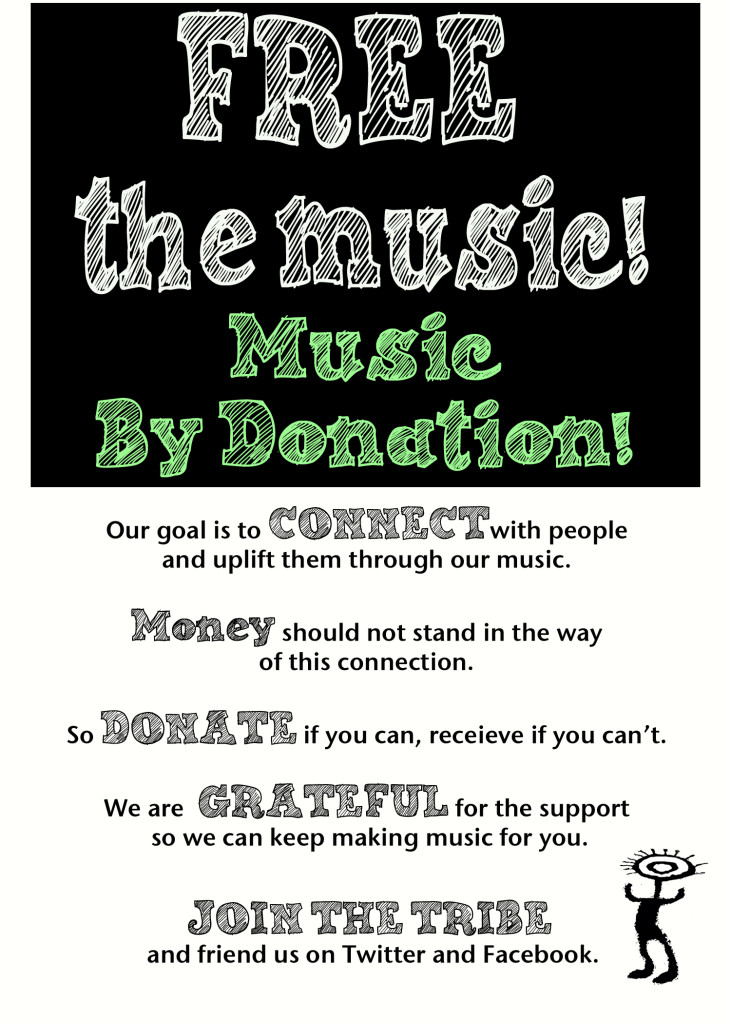 The gig was an amazing success! I felt a new openness in connecting with people and really tried to look into their eyes and see them. Continue reading "Day 3 – i kill fear" »
day 2! the amanda palmer invasion
Day two of no tv! Because we were on line and not watching tv, we found out Amanda Palmer was doing a "ninja gig" at Ringling College of Art and Design. Wow!  What an amazing inspiration. I first heard of Amanda Palmer as the indie musician who raised over a million dollars for her music by running a Kickstarter program. Here's the video that did it:
Then, I saw her new Ted Talk on the Art of Asking and was completely blown! I have experienced the amazing outreach and response of fans before when I gave away my personal music, but I think I thought my music wasn't very good and so I couldn't take money for it. Everyone gave me money that gig and Continue reading "day 2! the amanda palmer invasion" »
I kill tv-the beginning March 16, 2013
It all began with being inspired by my friends new album. They are in a band named Hudost.  I was asked to do an interview/review for their new album "Fourth Way Folk" and little did I know it would inspire a creative revolution in my mind. See their interview here.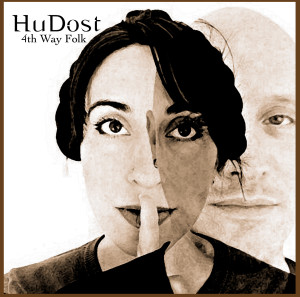 After listening to the album through several times this Saturday morning, I got up and took a shower. I was buzzing with creativity and inspiration and really wanted to have more time to create something like this for myself. And then I wondered…were DOES my time go? I should be able to accomplish the many creative things I want to do.
The answer came swiftly and like A BIG DUH floating in the sky, I knew what I had to do. I had to kill my t.v. and take my time back.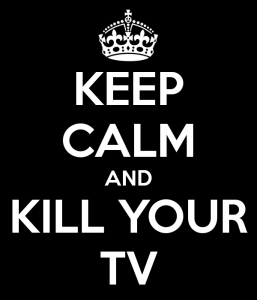 I must have sounded crazy, but I shouted down stairs to my spouse, Continue reading "I kill tv-the beginning March 16, 2013" »